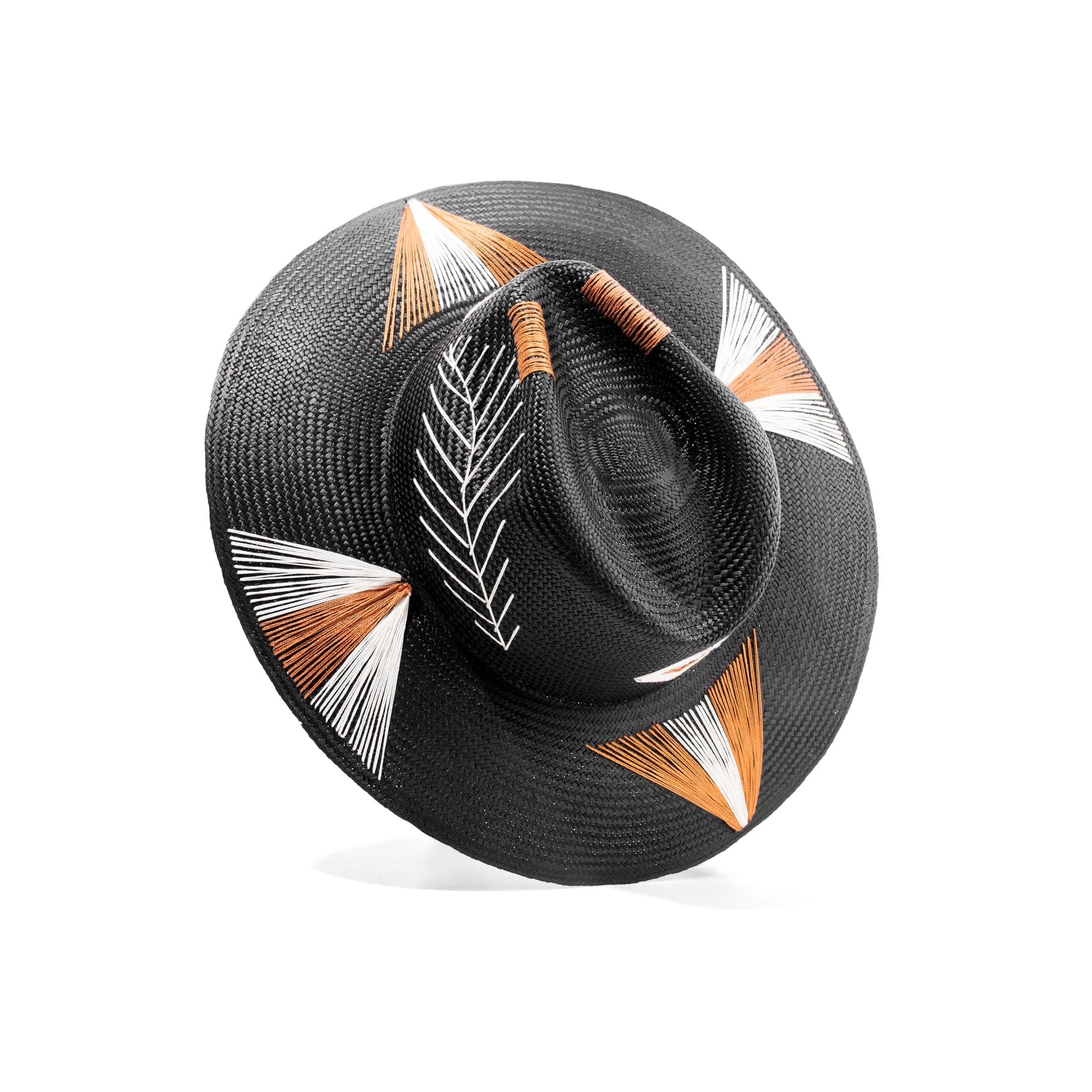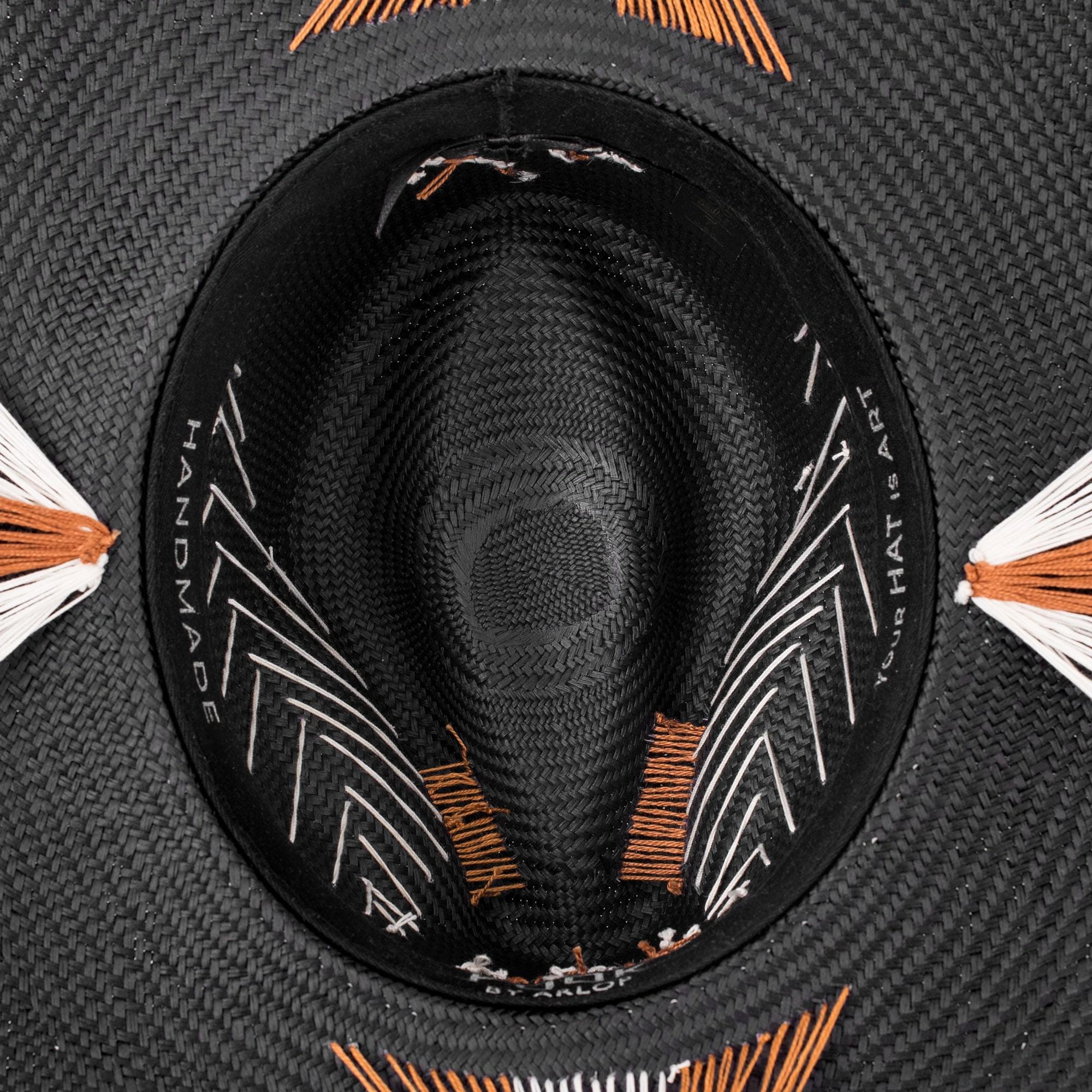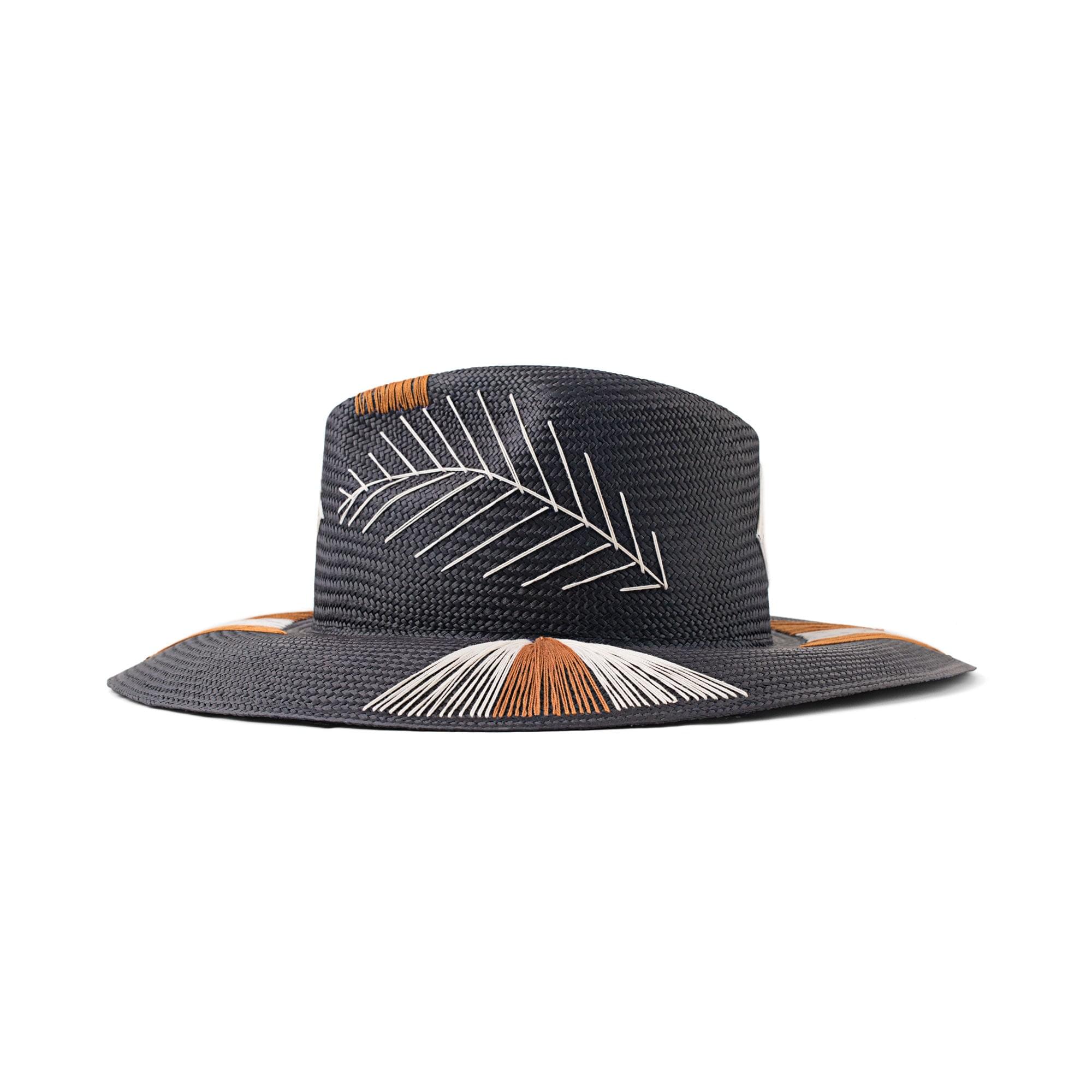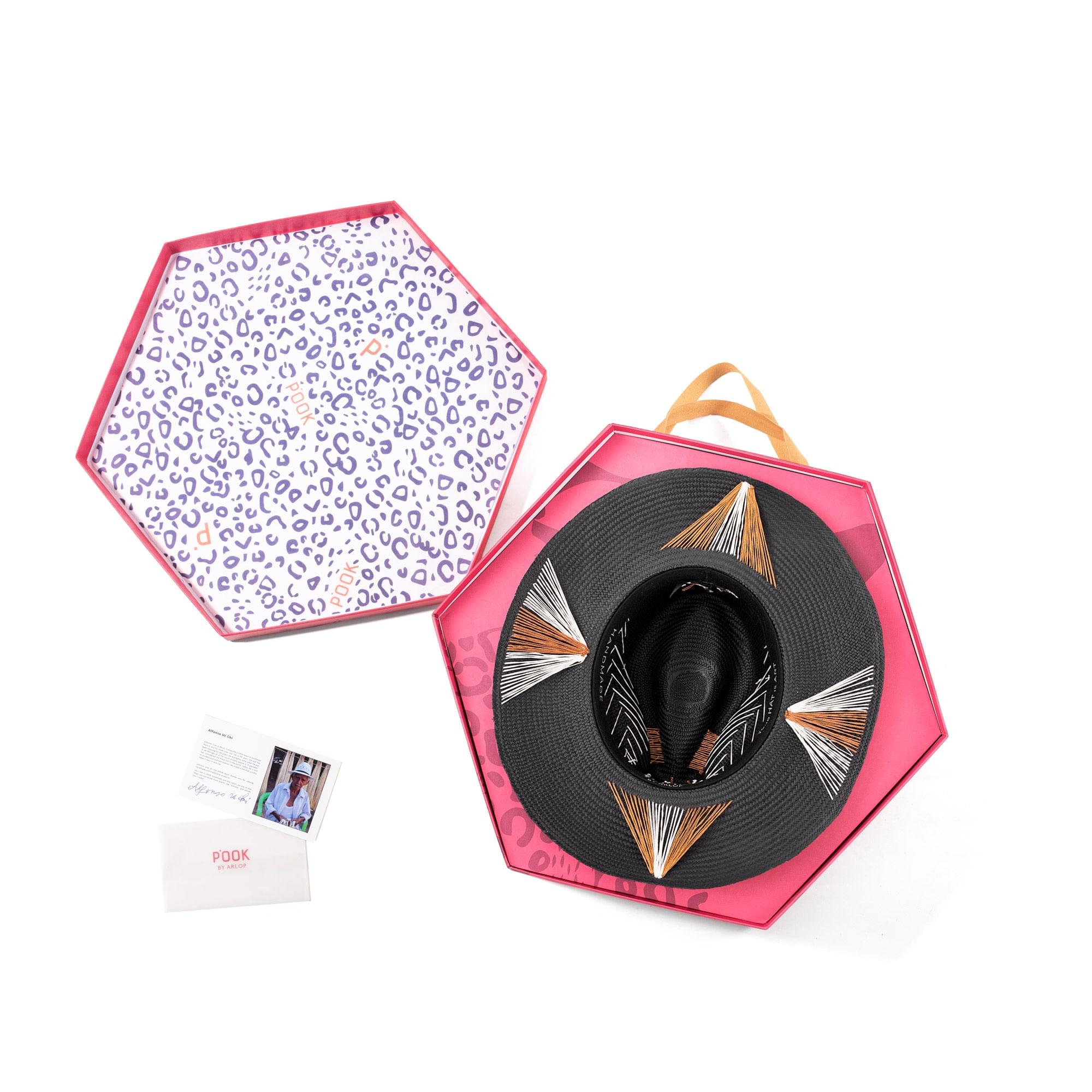 CUBANOis a handwoven hat crafted from straw in black.

Its embroideries are handmade and they take between 4 to 6 hours to make. The finished result is a beautiful pattern that complements this work of art.

A whole process full of history, art, and dedication.

This hat is 100% handwoven, which can create a slight variation in the finished, and dimensions shown in our photos.