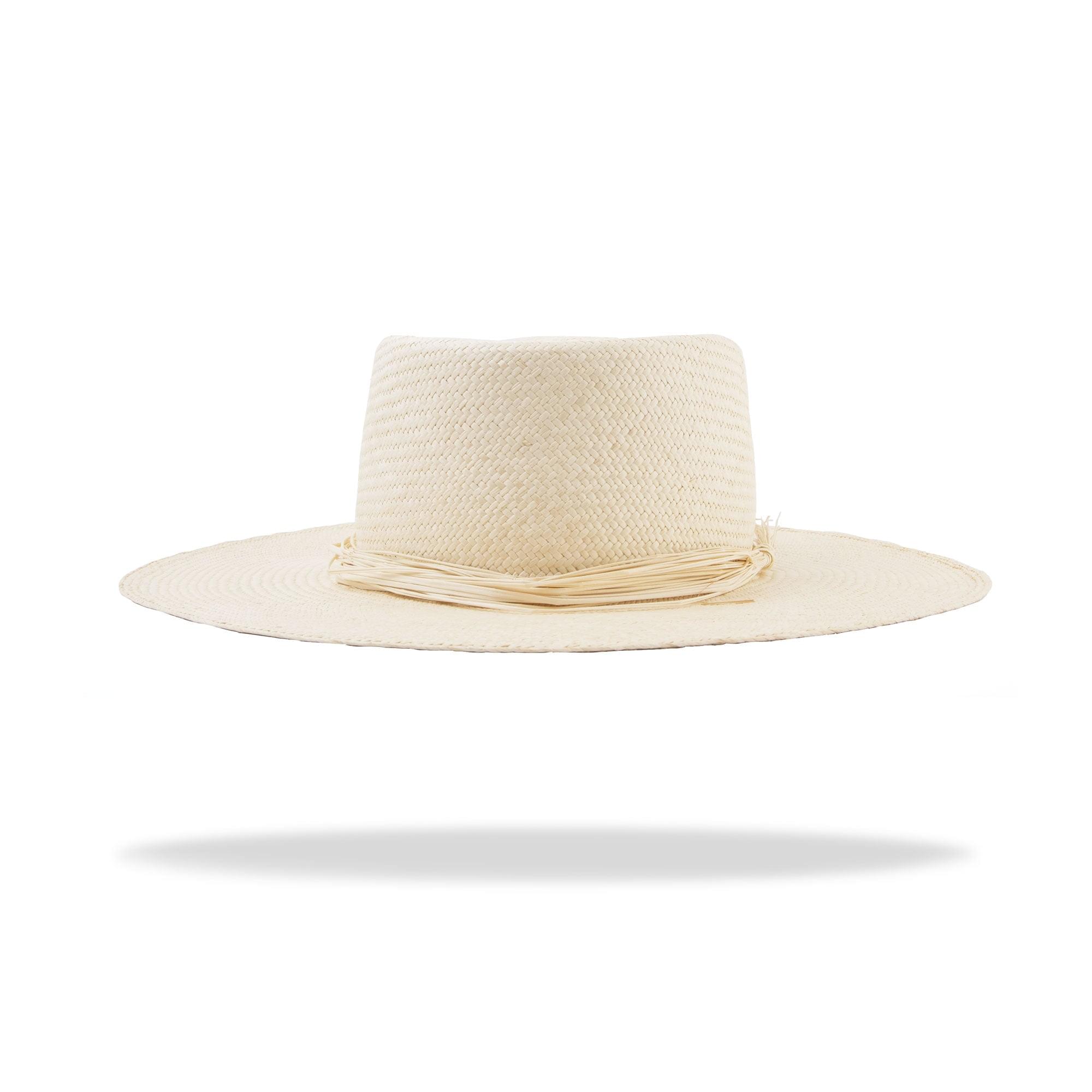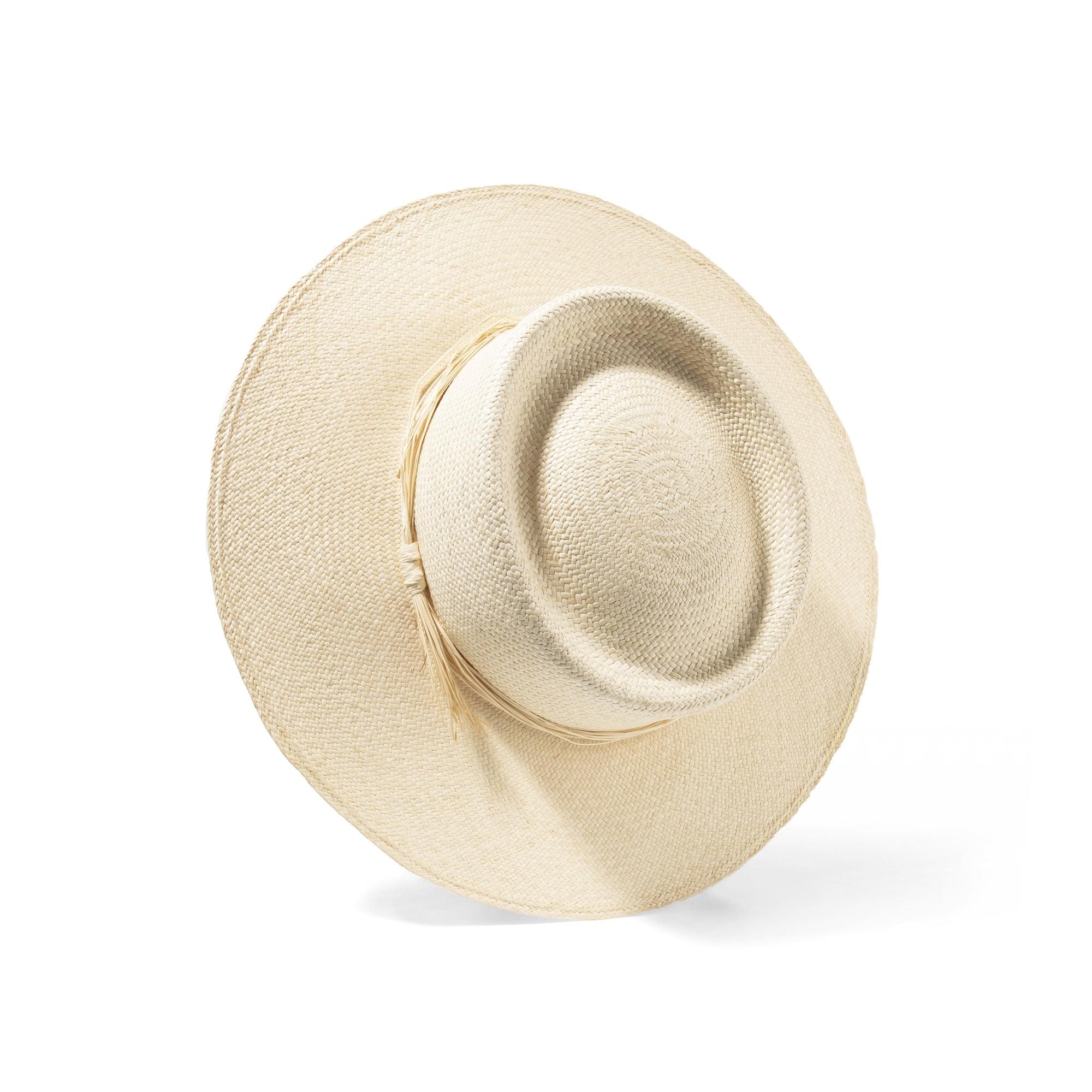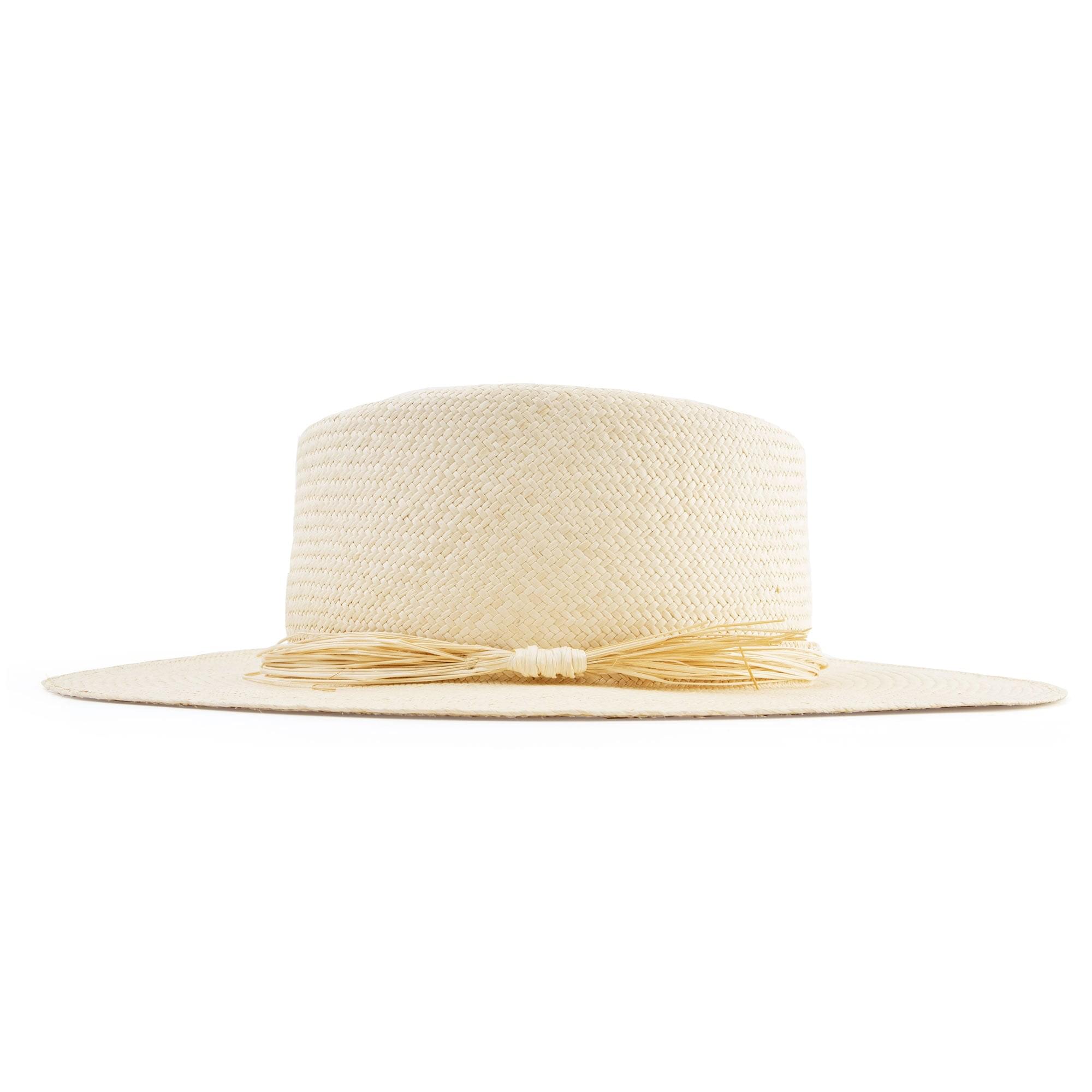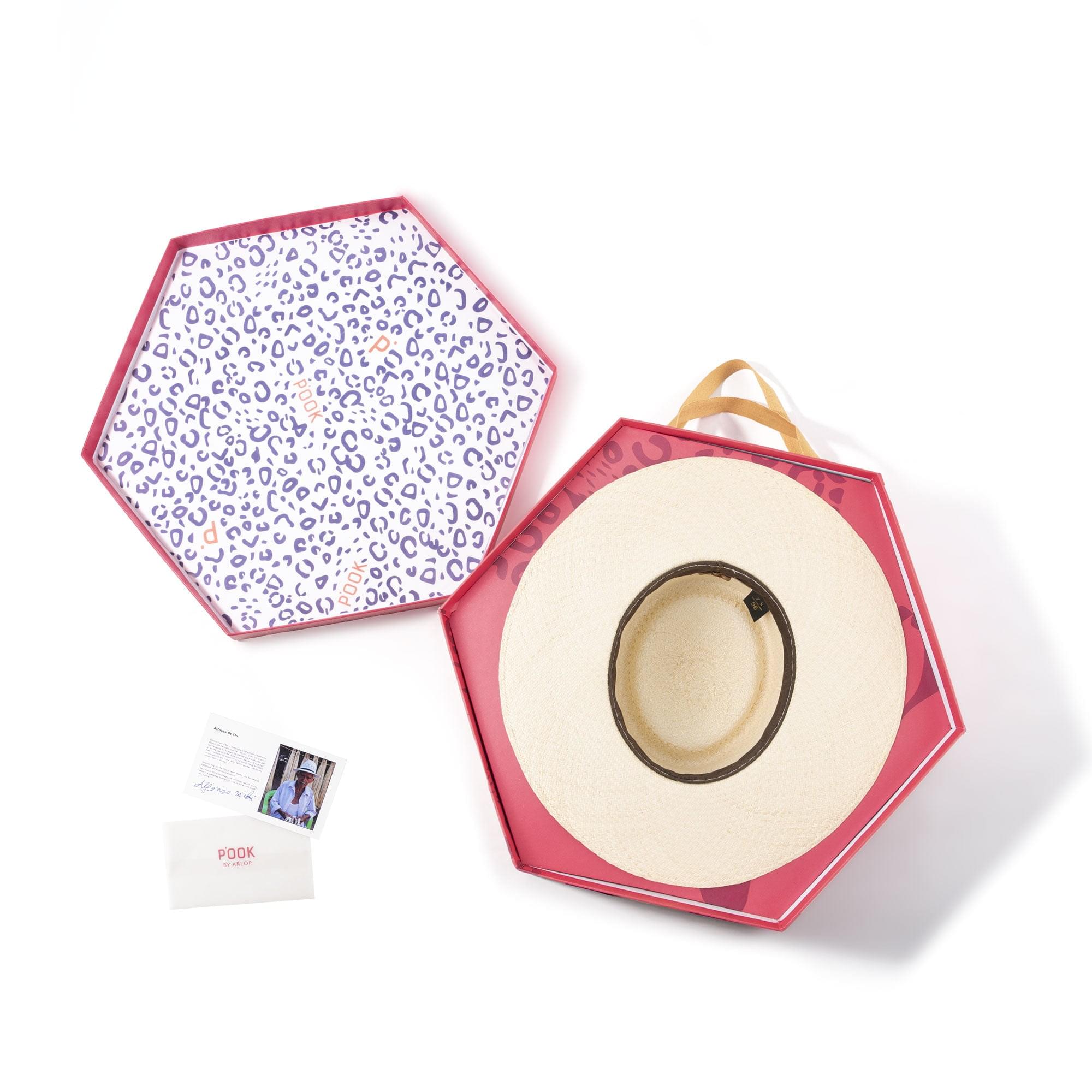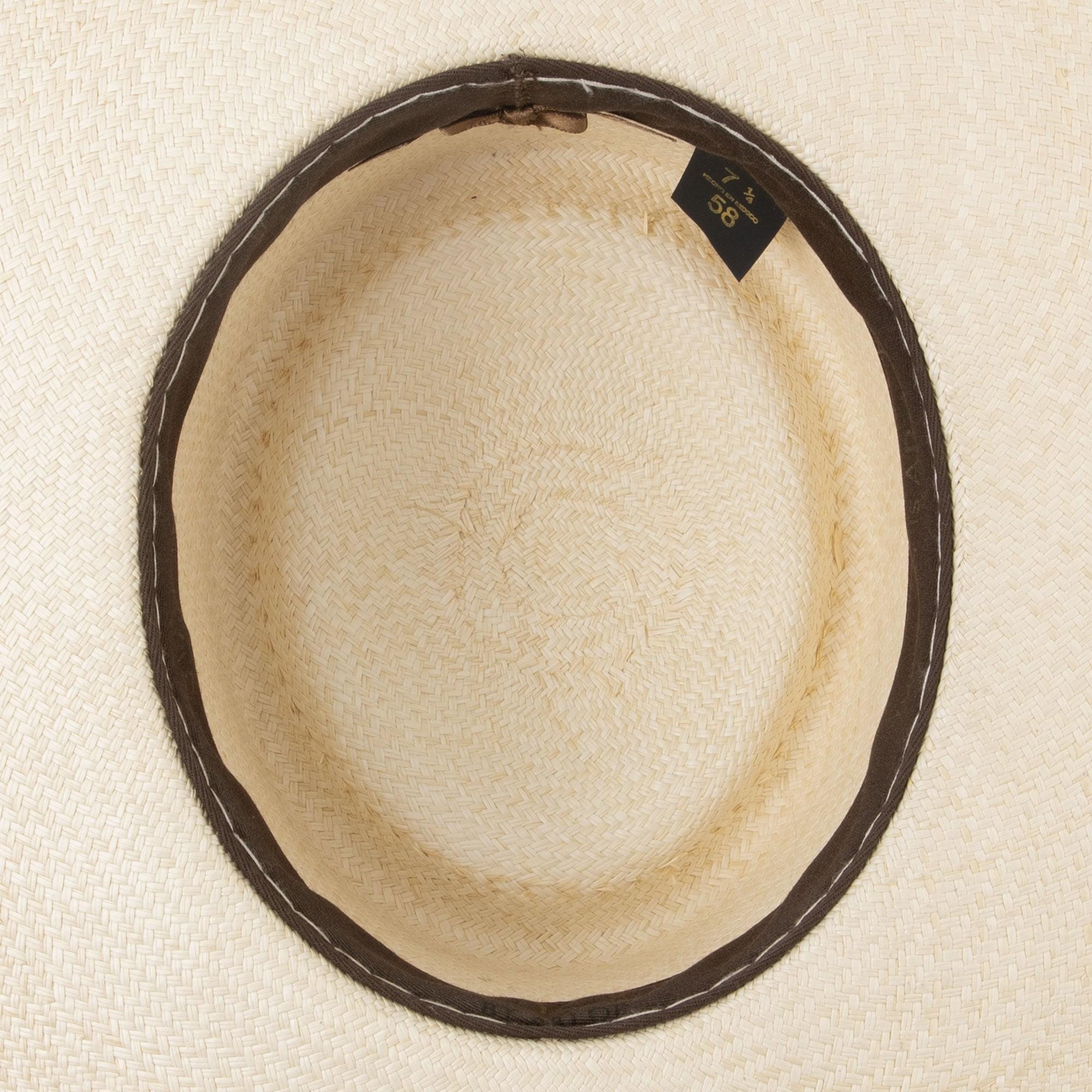 Made from the Carludovica palmata palm, a sacred plant for the few artisans who still master the art of hand weaving in Latin America.  
                                               
GALERAis a classic soul hat in its natural tone with a 9 cm long flat brim and a 10 cm high crown. Adorned with strips of the same material that is made. It is an elegant hat, with a lot of class and style.
 
This hat is 100% handwoven, which makes the finishes and dimensions shown in our photos vary smoothly with each order.