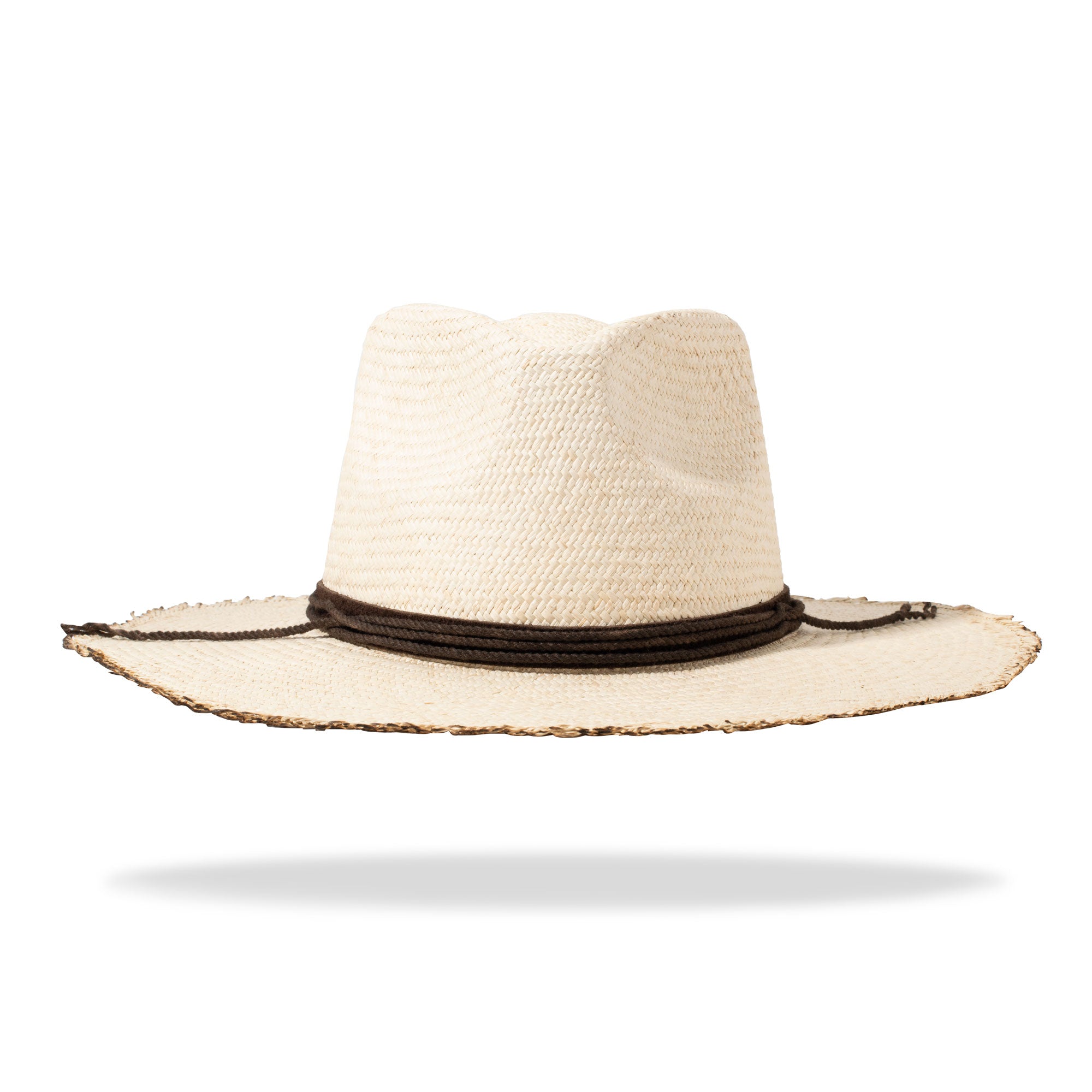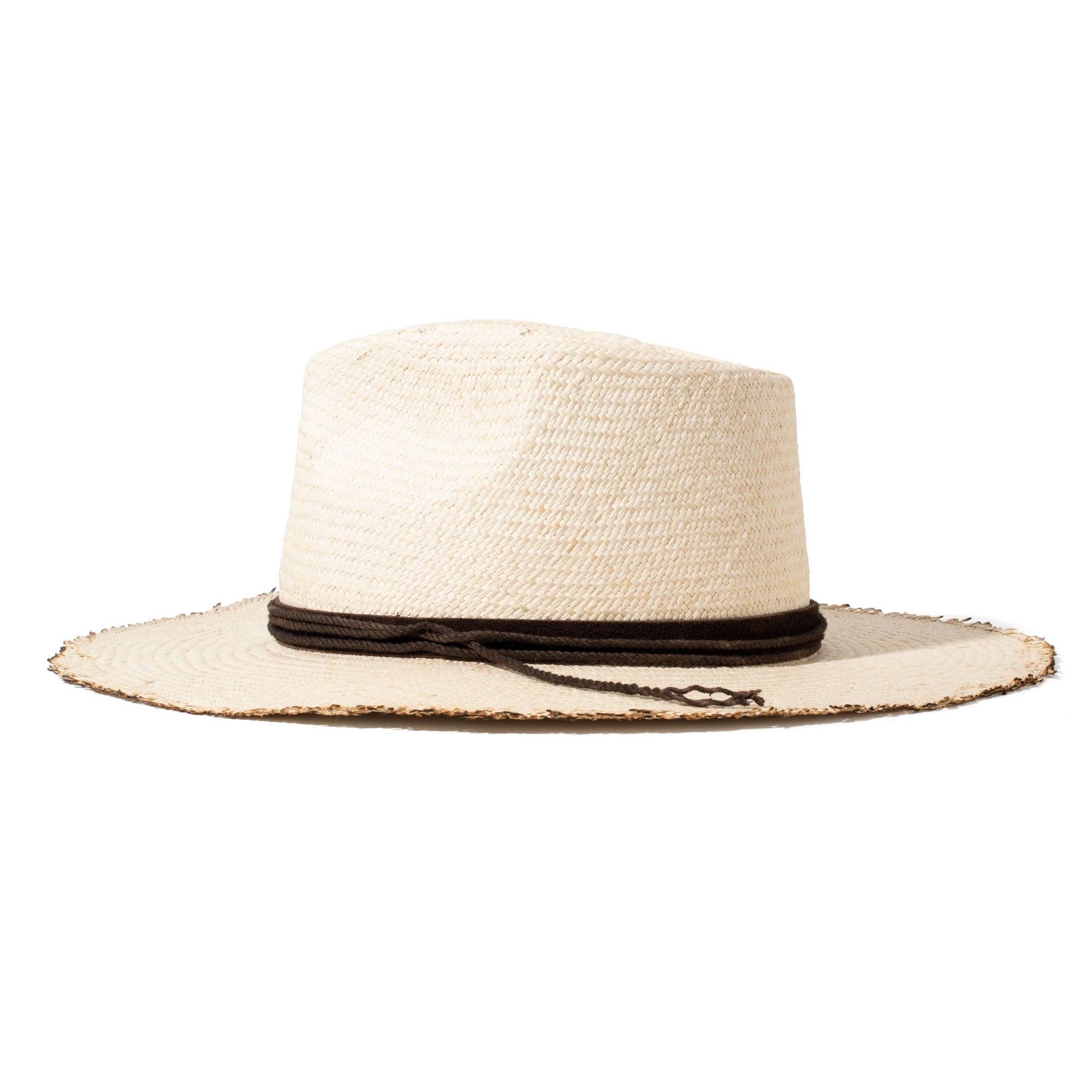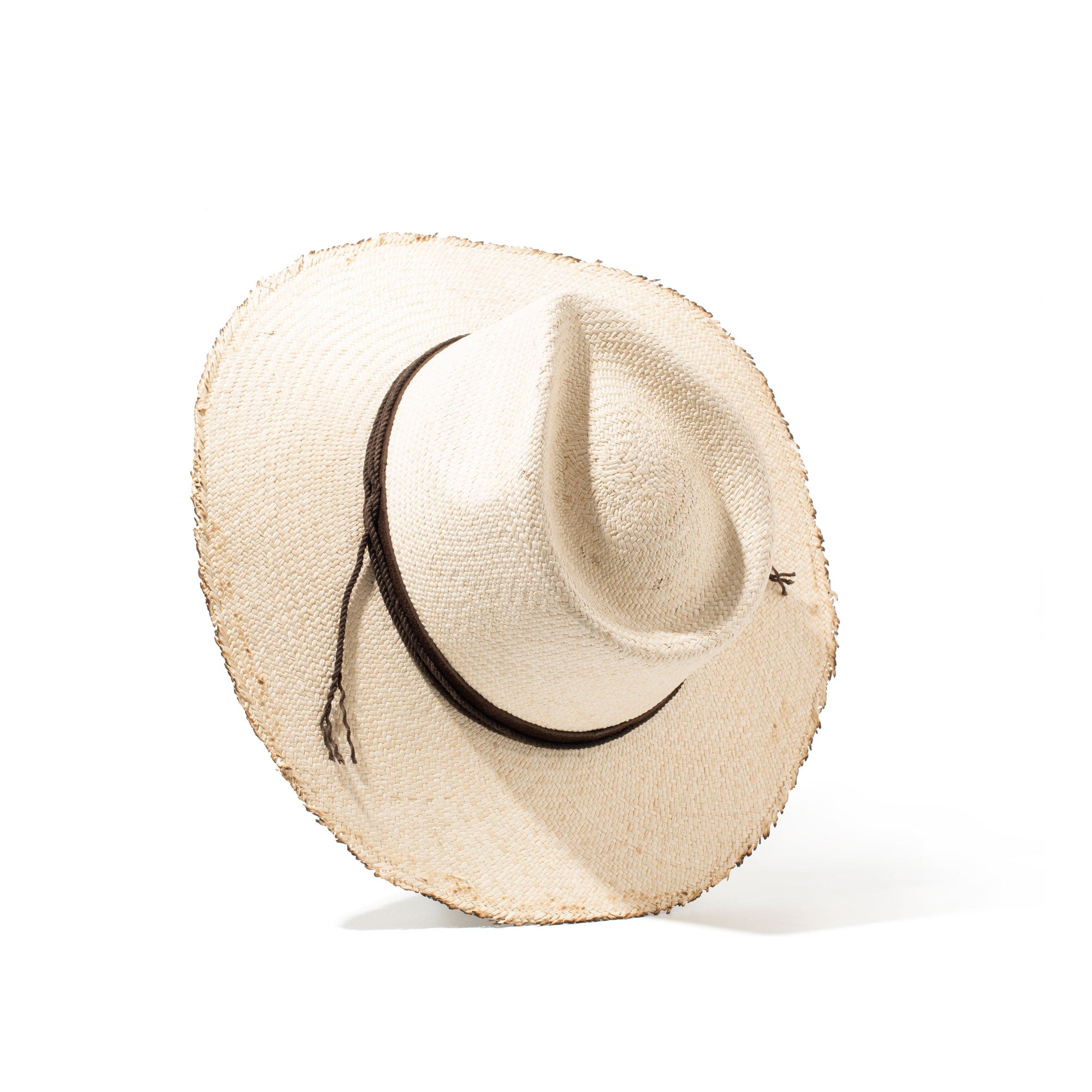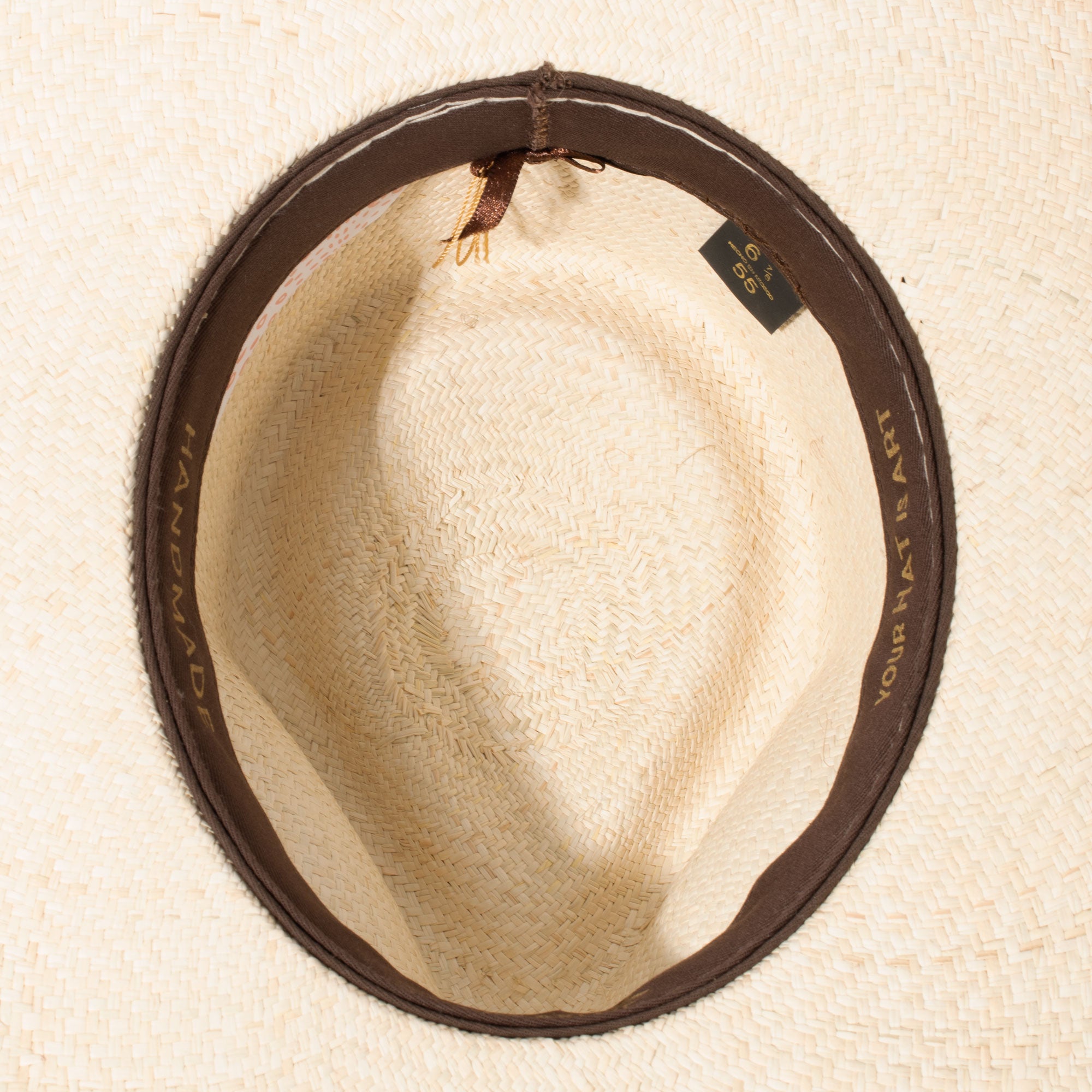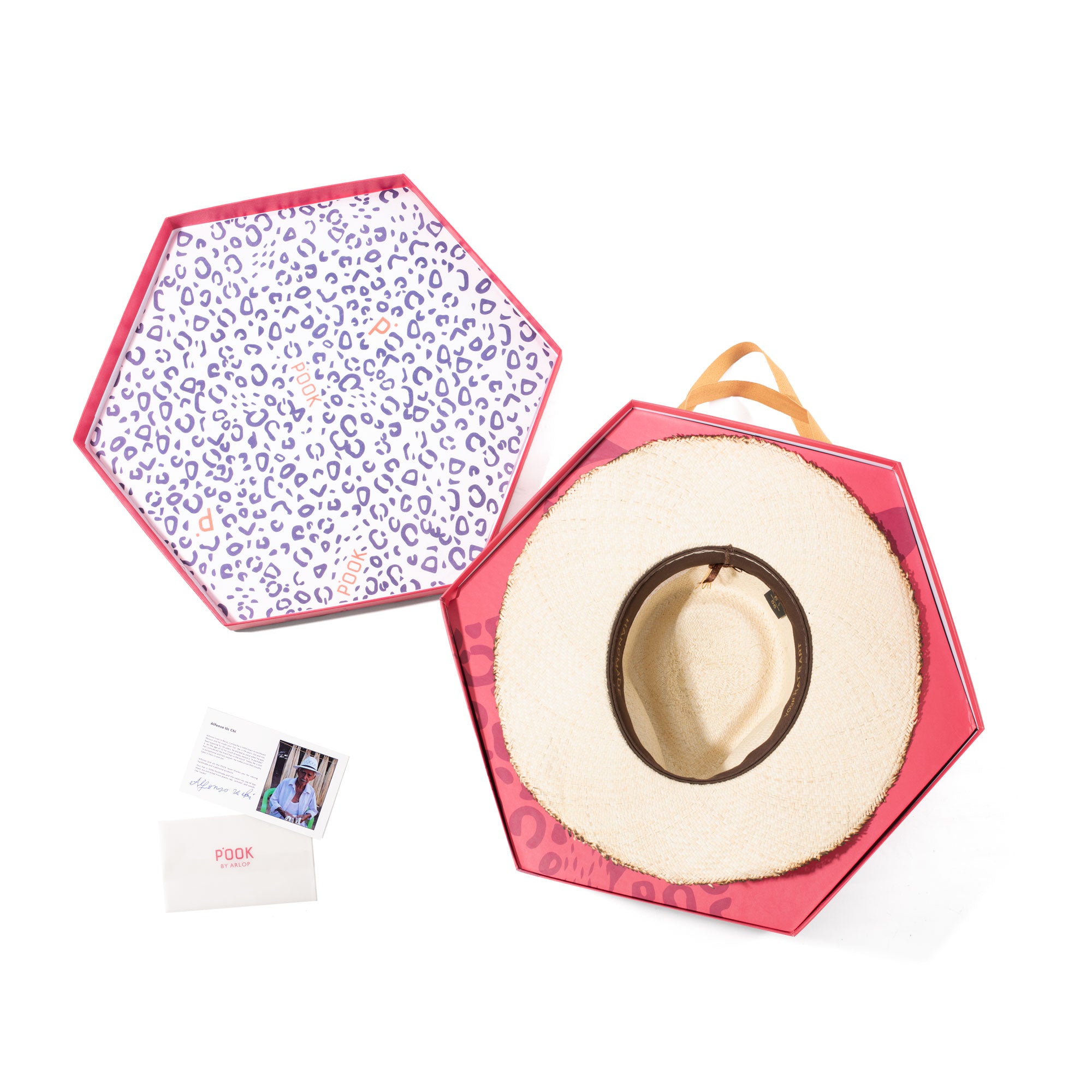 RIBEIRO is a hat made entirely of Toquilla Straw. Any artisan who makes it can take between 2 to 3 days just to weave it and we give it its unique touch by adding the following details:
Dark brown suede band.

Dark brown dyed cotton thread. .

Disheveled finish at the edge of the wing.
Carefully burned on the edge of the wing.
A work of art from start to finish.
* Your hat is delivered in a beautiful custom box from the brand so you can store and transport your P'OOK without it getting damaged.
This hat was 100% hand-knitted, which means that the colors, finishes, and dimensions shown in the photos vary slightly with each order.
Material:

100% hand-woven JipiJapa.

Brim:

10/11 cm.

Cup height:

11.5 cm.

Colour:

Natural.

Weight:

100 grams.