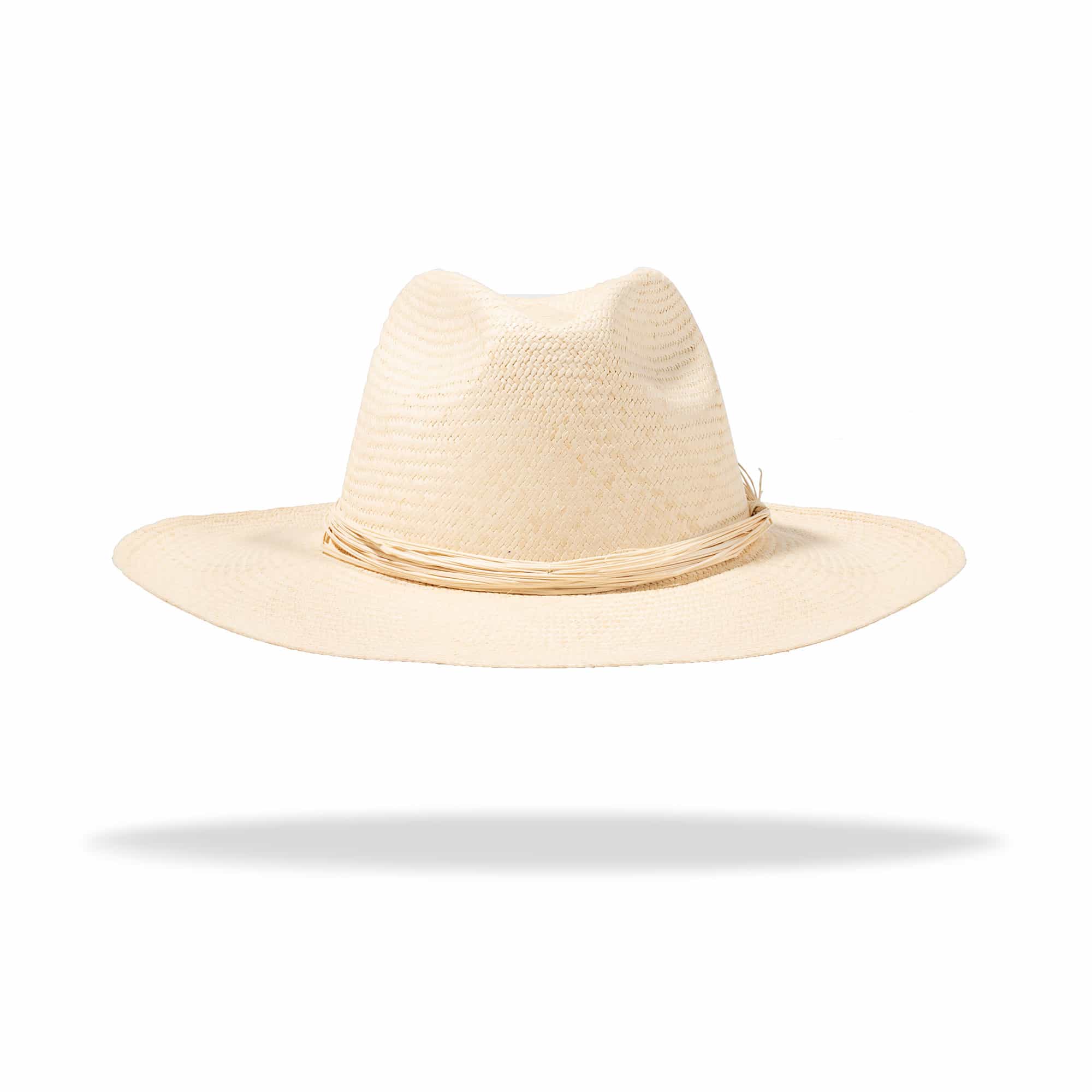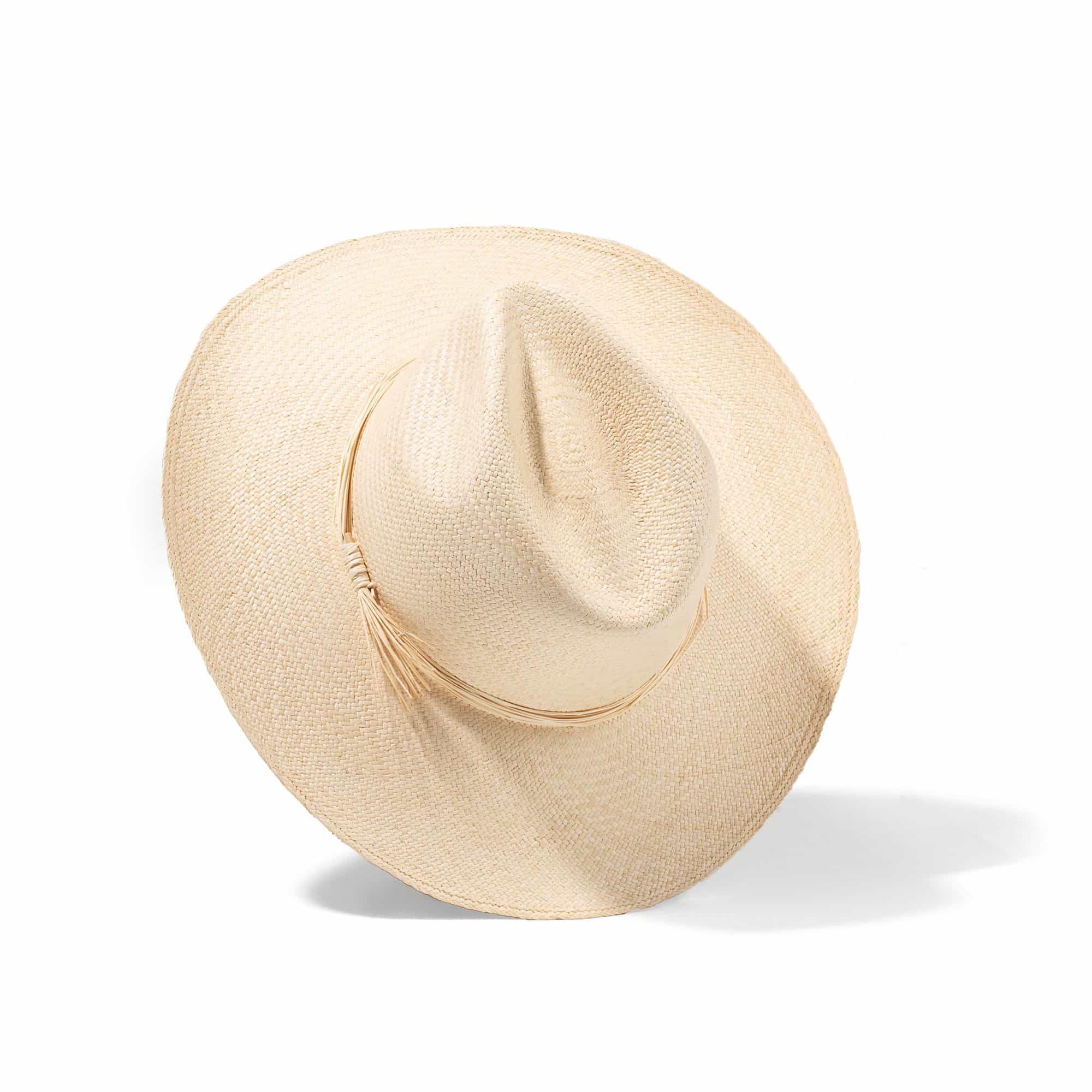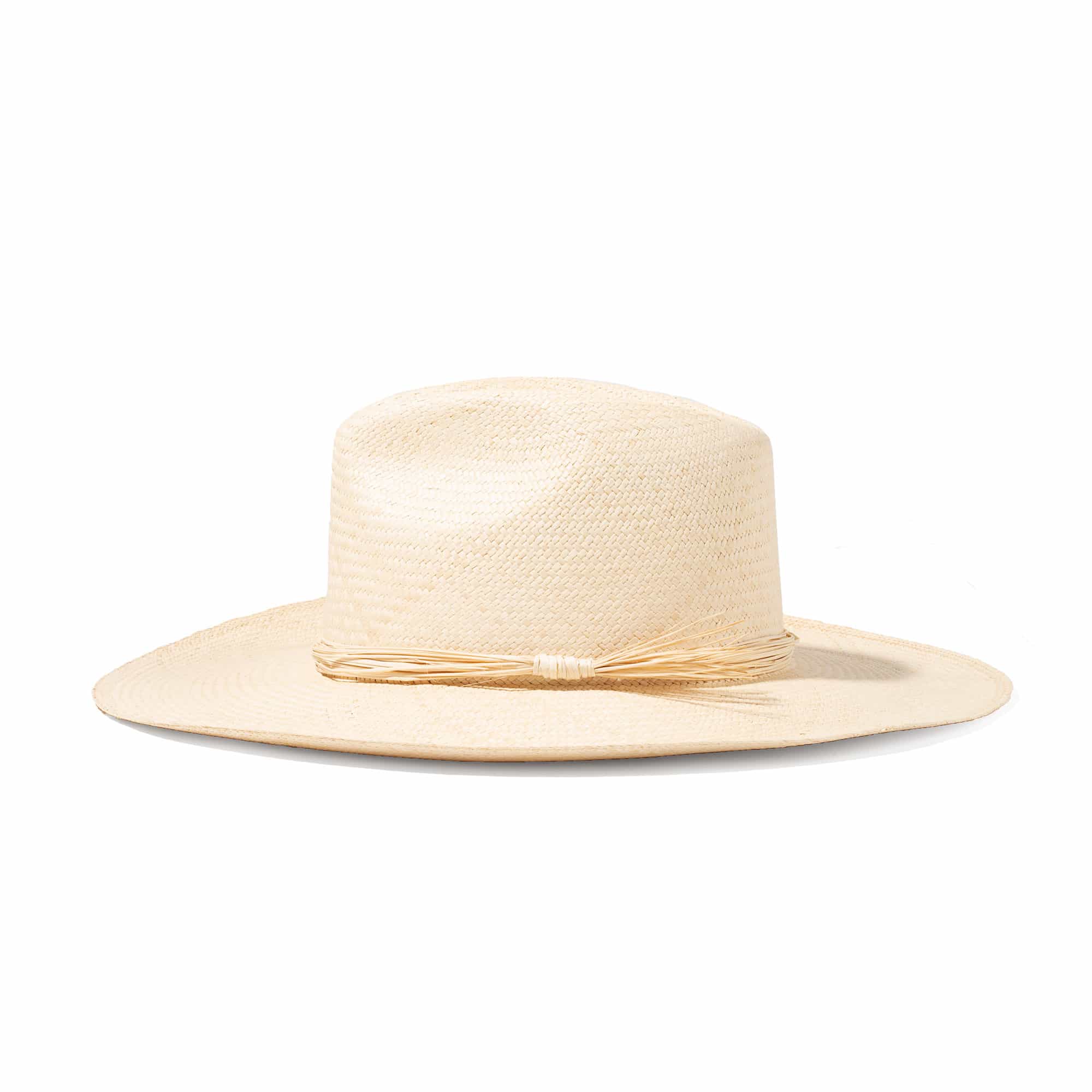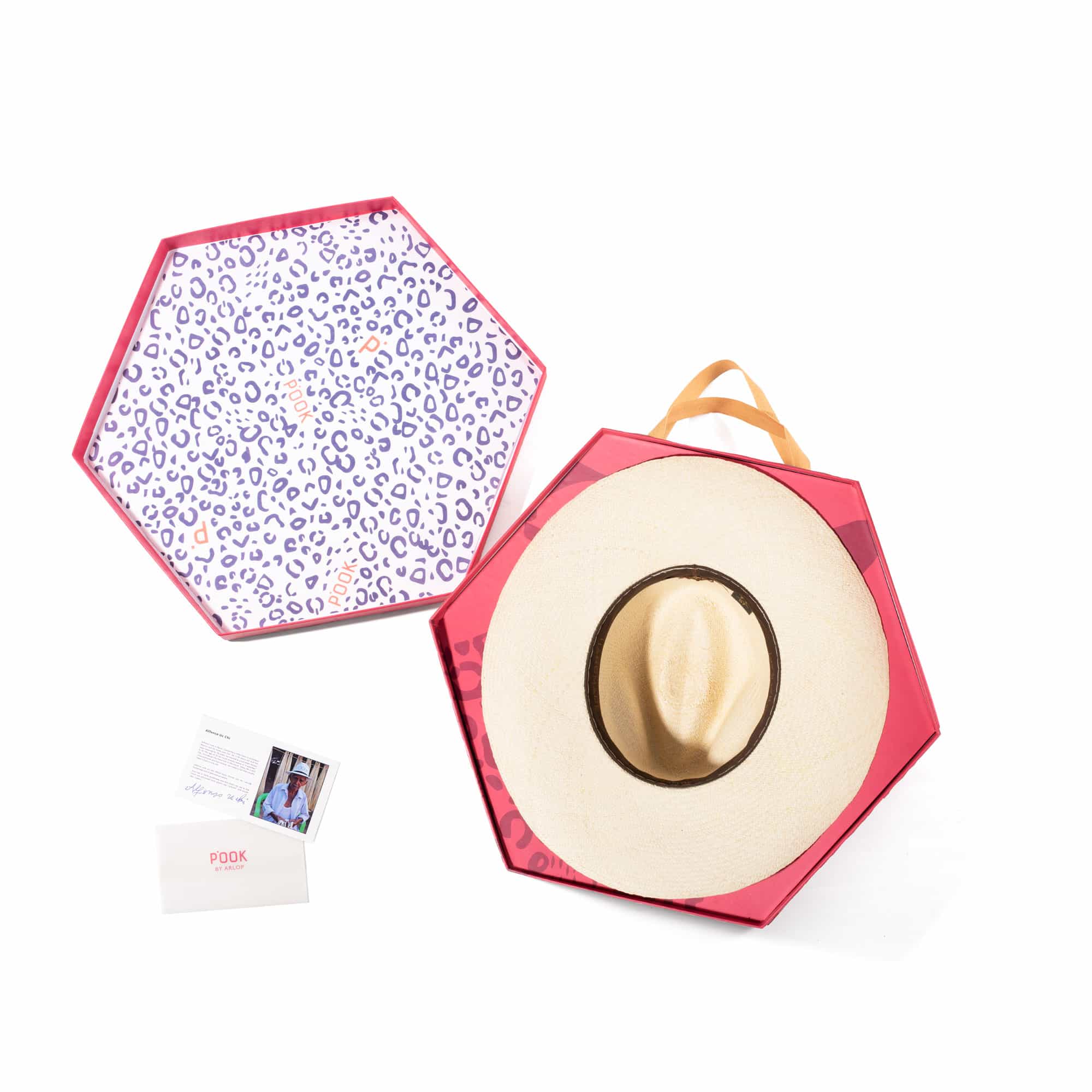 Made from "Carludovica Palmata" palm, a sacred plant for the few artisans who still master the art of hand weaving in Latin America.

RIVIERA is a western soul hat in its natural tone with a 10 cm long brim and a 11 cm high crown. Adorned with strips of the same material that is made. It is perfect to cover yourself from the sun.

Beautiful to look at and even more beautiful once you feel the texture in your hands.  

This hat is 100% handwoven, which makes the finishes and dimensions shown in our photos vary smoothly with each order.