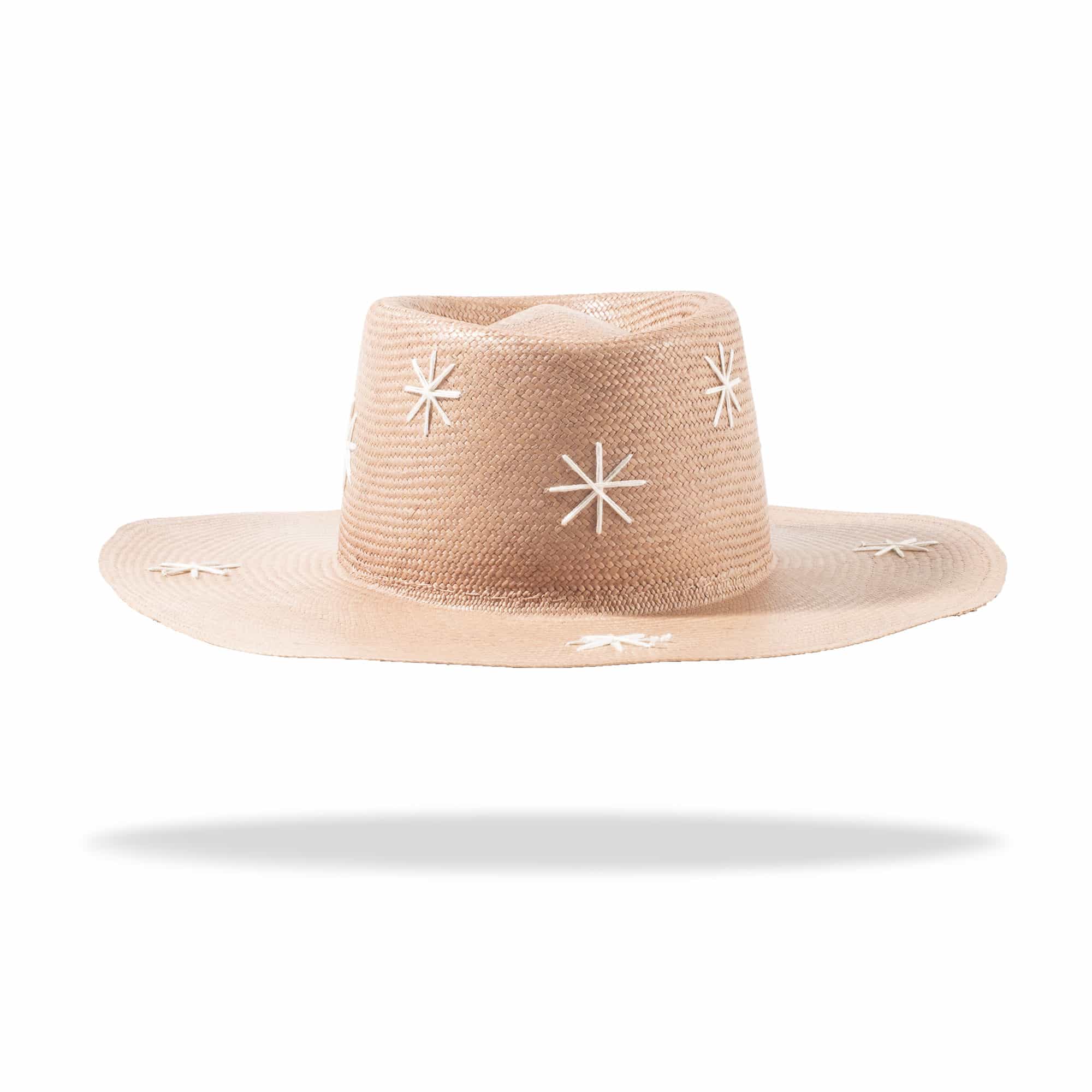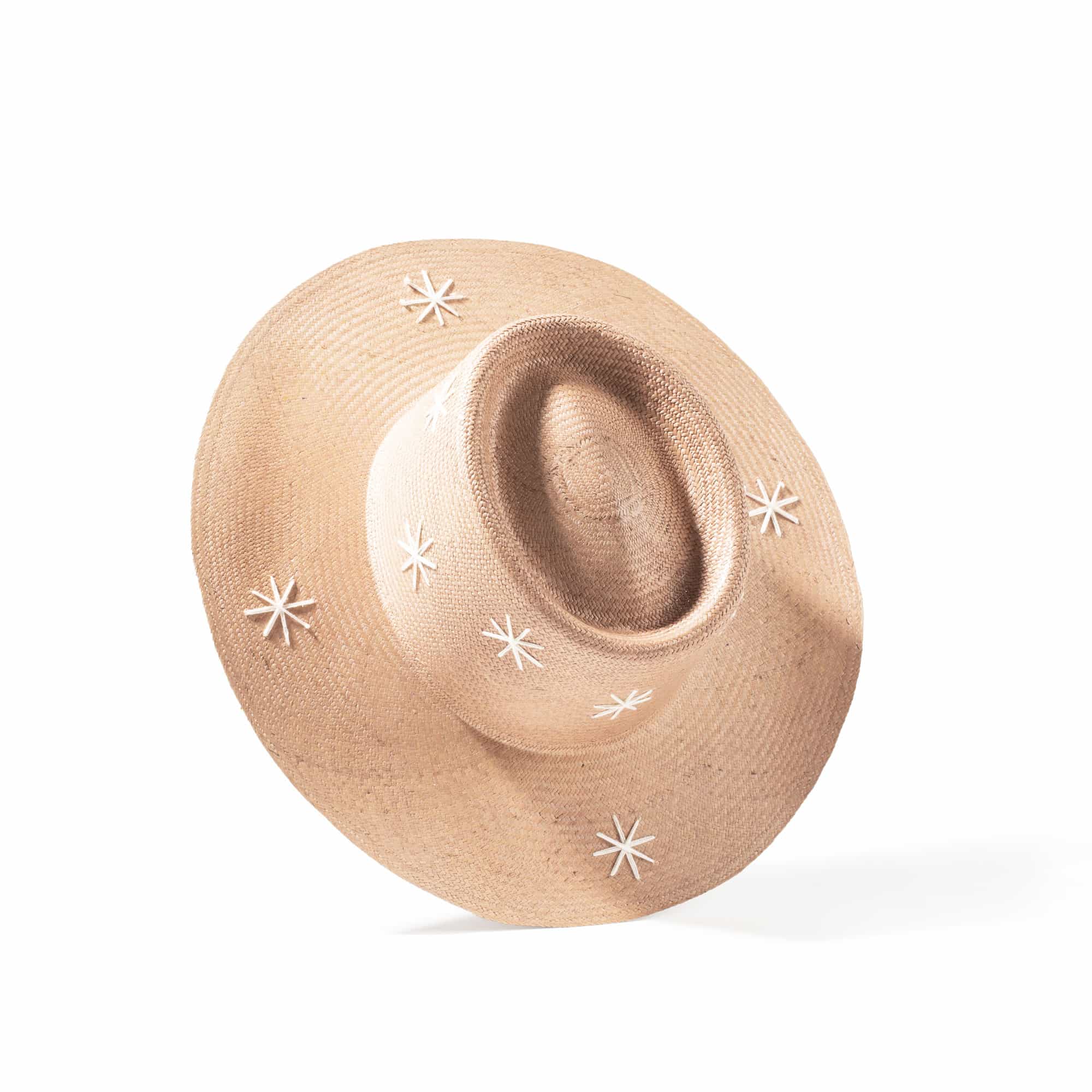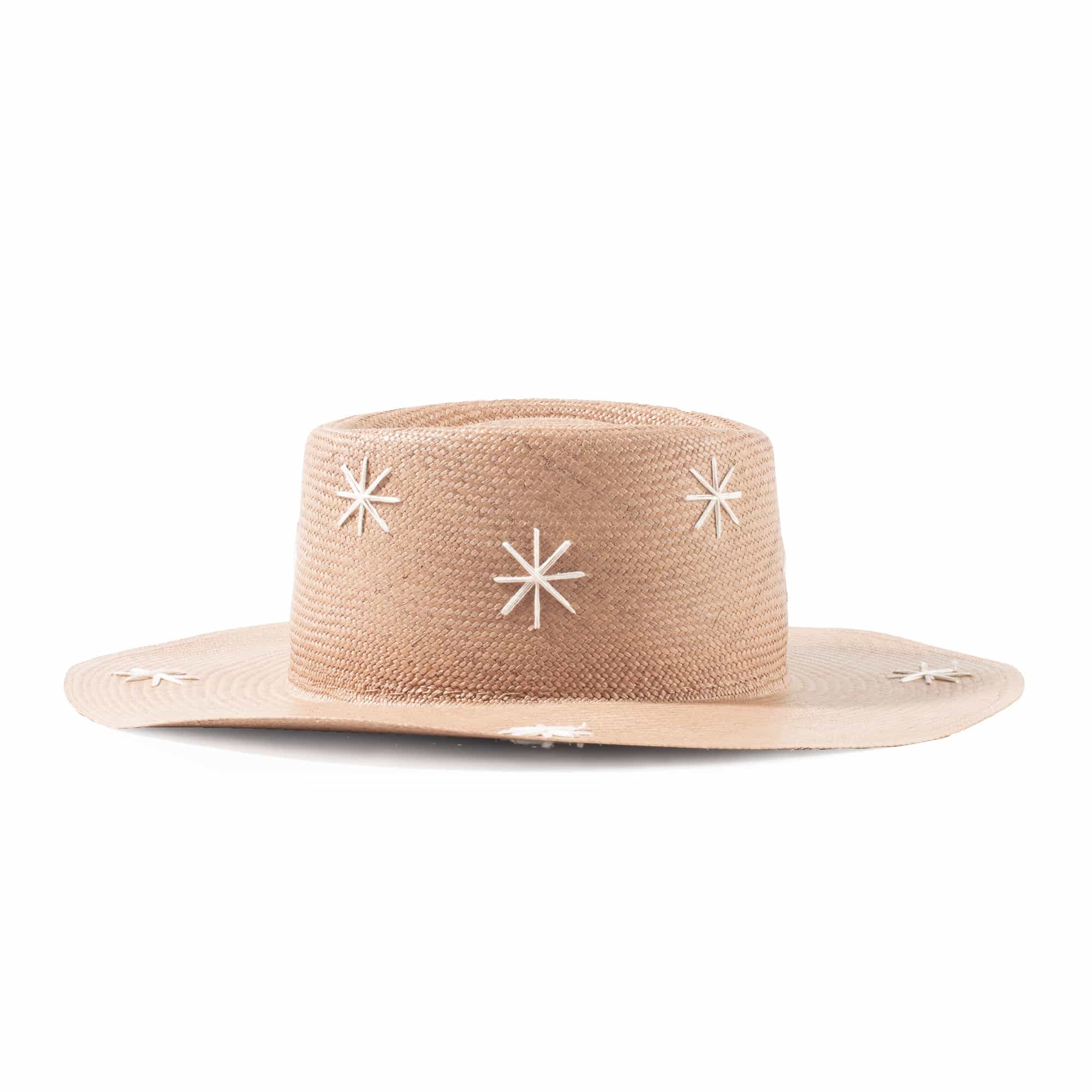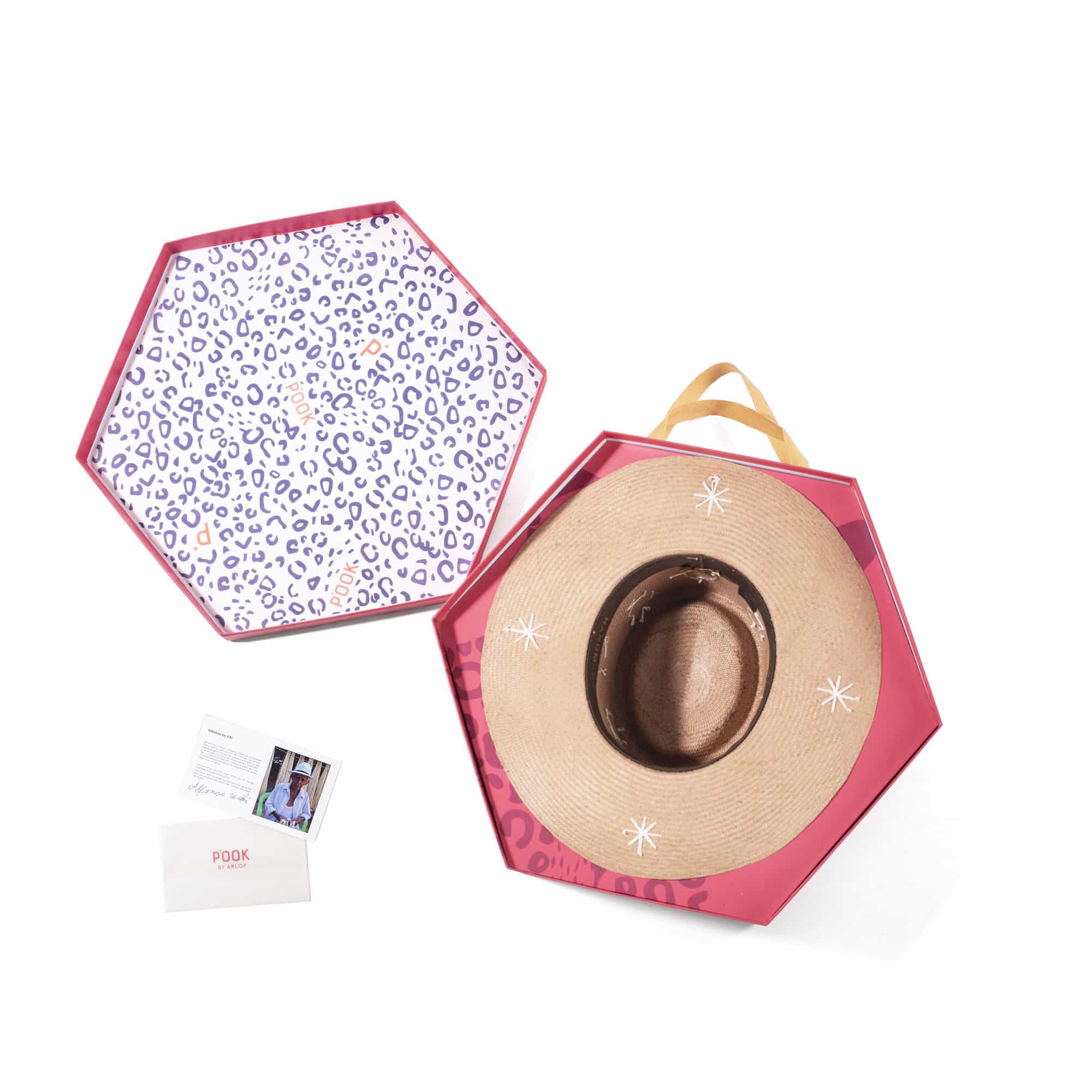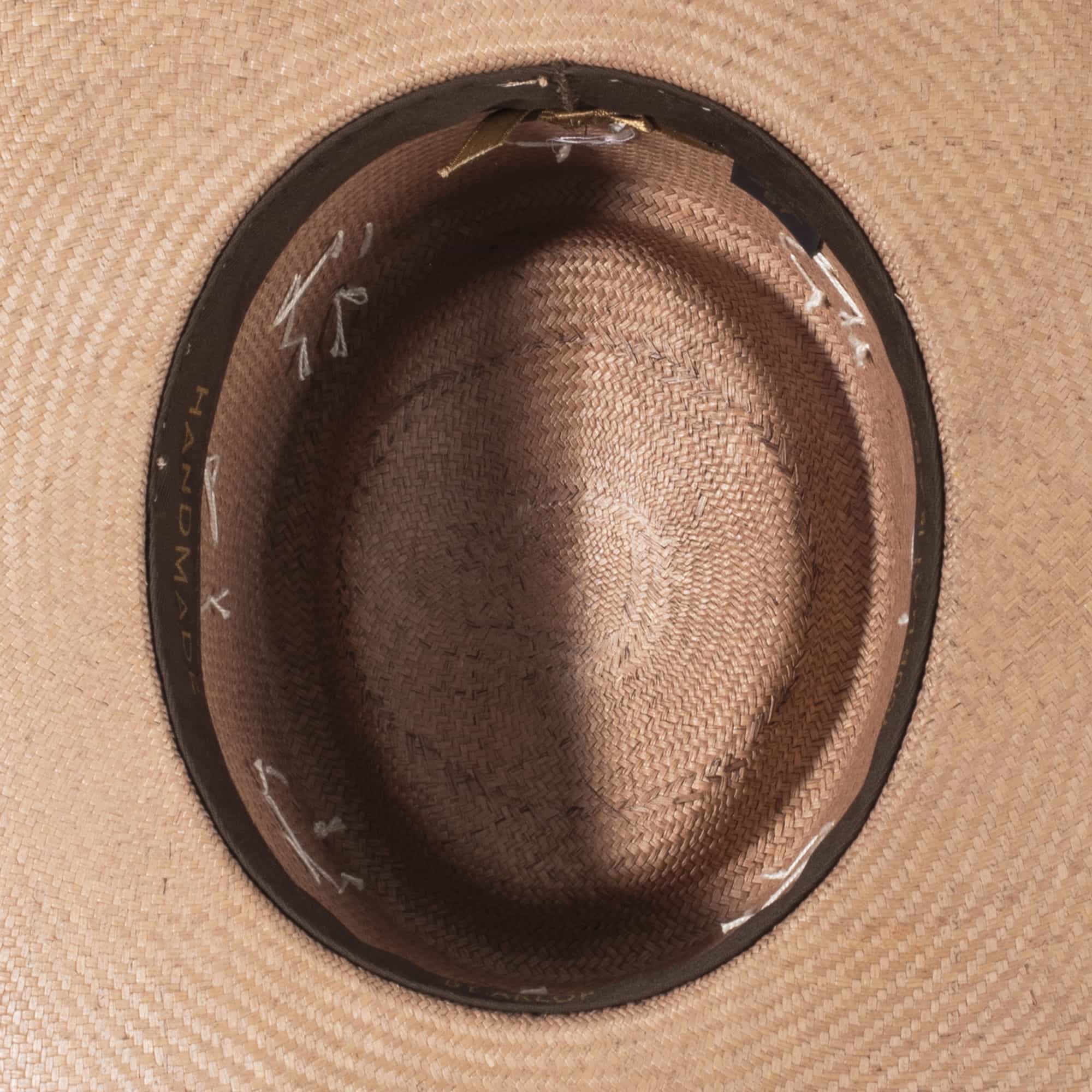 YUCATECA is a hat made of 100% toquilla straw. With hand-embroidered stars on the brim and crown. The contrast between the color of the embroidery and the color of the hat creates a perfect combination of tones.
Ideal for sunny places and complement it with light colors.
All our Paja Toquilla hats are naturally dyed with plants and wood and are 100% hand woven, which makes the colors, finish and dimensions shown on the page vary slightly.